AbStar Fitness Products
Strengthen Your Core and More
Discover the AbStar Core Exerciser
The AbStar Core Exerciser (aka AbStar AIR) revolutionizes inflatable core fitness trainers.
With multiple hold positions and an anti-slip base, the patented AbStar Core Exerciser is safer, more effective and more versatile than an exercise ball.
Easy to carry, move and store, it's simple to use at home or in the gym.
Supportive, compact, and only inches high means you'll never fear falling off.
Never re-pump, because the AbStar Core Exerciser's industrial strength valve prevents air loss.
Core exercise with the AbStar Core Exerciser may help you reduce back pain and improve your balance.
Convenient, lightweight, one size fits all.
Great for home exercisers, gym owners, and personal trainers.
Why waste time using a bulky, unsupportive exercise ball?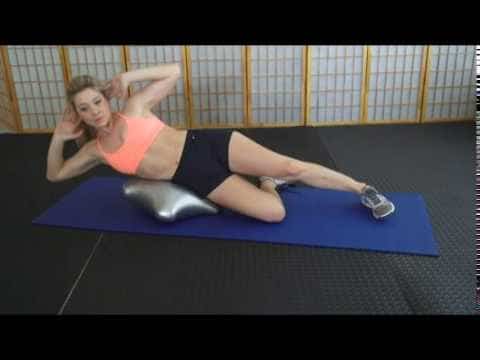 Safe Exercise
The inflatable AbStar Core Exerciser offers a safe, unstable exercise surface for efficient exercising through its unique, patented rounded-star design. Anti-burst with a 500 lb. rating, an anti-slip base, and no moving or metal parts, our AbStar Core Exerciser is safer and more effective than an exercise ball.
Achieve safe, effective core exercise at home.
Effective Exercise
With its low-rise and compact size, the Core Exerciser ensures you stay in the most effective positions for core exercising. The unstable surface makes ab exercises, back extensions, side bends, and planks more potent, so you achieve your fitness goals faster.
It's great for beginners and advanced exercisers alike.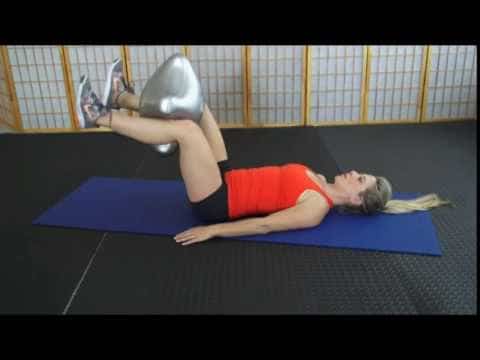 Versatile Exercise
When you squeeze the AbStar Core Exerciser between your hands or legs, it will comfortably resist your force to help you build muscle and improve stamina. It offers multiple hold positions for versatile body weight and resistance exercise options. Work those inner thighs, build your chest muscles, and strengthen your grip and forearms.
It's perfect for core training, total body circuit training, body balance and physical therapy. You can use it for stretching, strength, and water workouts.
Video Editor, Music, 3D Graphics, Motion Graphics by Etostone (www.etostone.com)
Safer, More Effective Core Exercise
Core exercise is now safer; the AbStar Core Exerciser has an anti-slip base and is only ten inches high.
You'll become fitter faster; move quickly between exercises for improved efficiency.
You'll enjoy core exercise more with versatile options for improved strength, stamina, balance, and flexibility.
Watch our short video to see why the AbStar Core Exerciser is the most effective inflatable core exercise device available.
See your doctor before beginning any exercise program. By using this site, you agree to our terms of use.
Our Mission
As a small business with big ambitions, our mission is to help millions of consumers worldwide achieve safer, more efficient exercise by providing cost-effective, durable and innovative fitness products.
Customers Reviews on the AbStar Core Exerciser
"LOVE my new Abstar Core Exerciser! It's the first time I have enjoyed doing abs in my workout. Soooo much better than a ball, or working just off of the floor. Gives just enough back support and still works out my abs thoroughly. Also great for inner thigh squeezes and the lat pulldown position gives you stability while maintaining a great stretch."
Cynthia
"I was pleasantly surprised with how simple and easy to use this product is. I definitely feel like I'm getting a solid workout with very little stress and it does feel very stable, too. A smart buy if you're looking to get in shape or maintain good fitness."
Vic
"I definitely got the best ab workout than from any other inflatable device. Love that it doesn't roll out from under you and it's really easy to get and keep your balance on this core fitness trainer, unlike the large round balls that I spent more time balancing on than actually working out on. I spend a lot less time getting a killer workout!"
Pam
Beginning Core Exercise is now as Simple as 1-2-3!
Even if you don't want to perform the scores of exercises available to you with the AbStar Core Exerciser, you can start achieving stronger core muscles in three simple steps. 1) Sit on the floor, 2) lean back against the AbStar Core Exerciser (placed tightly against your lower back). and 3) hold for as long as comfortable. That's it! You will soon feel the burn as your abdominal muscles engage to support your upper torso against gravity. Great for beginners, this simple exercise can augment any core exercise routine for all levels of exercisers.
You can perform a similar exercise for your back muscles. Simply lie on top of your Core Exerciser, with your belly button on top of the AbStar star, lift your upper torso, and hold. You'll feel back muscles up and down your spine engage safely. This is a great exercise to begin your day to wake up your back muscles, and it may help you reduce back pain.
Now, do the same type of exercise on each of your sides, and you'll have a well-rounded core exercise program without ever performing repetitions. You'll be working safely, near the ground, without any impact or repetitive strain.
Safer, more versatile and more effective than a big, spongy exercise ball, use the AbStar Core Exerciser exactly the way it's best for you and your body!
As always, see your doctor before beginning any exercise program. By using this site, you agree to our terms of use.